Friday, September 19, 2008 at 12:00 pm
About The Wyoming County Free Press
The Wyoming County Free Press is a sister publication of The Batavian, the popular online news site for Genesee County. It launched Sept. 1, 2014.
The purpose of the of the Wyoming County Free Press is to provide comprehensive news coverage of Wyoming County, NY, a comfortable place for local residents to comment on news and a promotional vehicle for local businesses to help local business owners succeed.  We believe such an approach helps foster stronger, more vital local communities, and that's our ultimate goal.
We are non-partisan, though we are open about our love of liberty and individual freedom.
We will strive to always report the news accurately. We believe all points of view deserve to be heard.
Our comments policy requires people to use their real names and avoid personal attacks, whether on other commenters, subjects in the news or politicians.  We aim for civil discussions.
We believe that local businesses are the backbone of any local community. Communities with strong local businesses have stronger economies and better services for community members.  We'll only accept ads from locally owned businesses and regional businesses with locations in Wyoming County.
About The Batavian
The Batavian was officially launched May 1, 2008.  It is the first local, online-only news source for Batavia and Genesee County.  The Batavian now stands as Genesee County's most popular online news site.
The Batavian is not affiliated with any other local media. It is independently owned and operated.
The Genesee County Chamber of Commerce selected The Batavian as the 2009 Innovative Enterprise of the Year.  Twice the Inland Press Association has selected The Batavian for General Excellence awards in the organization's annual awards competition. The Batavian has also won the Spirit of Downtown Award for Batavia and a community arts award from GO ART! for support of the local arts community.
---
Publisher - Howard Owens
Howard Owens is originally from San Diego California, where he started his journalism career 25 years ago as co-publisher of a community weekly. He has been a daily newspaper reporter and editor. In 1995, he launched East County Online, a web site for six community weeklies in San Diego County. It was the first web site serving a group of weekly papers. He was director of new media for The Ventura County Star, which won the Online News Association's General Excellence Award in 2004. In 2005, he was VP of Interactive for the Bakersfield Californian.  Bakersfield.com won a General Excellence award from the Inland Press Association. From 2006 until 2009, he was director of digital publishing for GateHouse Media based in Fairport, N.Y.  He is a former member of the Newspaper Association of America's Digital Media Federation board and served on NAA's audience development committee. Howard's email address is "howard (at) thebatavian dot com"
---
Editor - Billie Owens
She started her professional journalism career in 1989 at The Daily Californian in El Cajon, Calif., where she won numerous regional awards for her writing and reporting. After three years at the Californian, Billie went on to a successful and award-winning three-year stint at the San Diego Business Journal. She's also held staff writing positions at the Ventura County Star and the Daily Messenger in Canandaigua. She holds a Bachelor's Degree in Journalism from San Diego State University.
---
Wyoming County Editor - Julia Ferrini

"I am the community editor of the Wyoming County Free Press. I'm a born and raised Western New Yorker, having moved to the Southern Tier after many misadventures in Central N.Y. and the state of Delaware. After leaving the comforts as manager of Walden Books, Clay, N.Y., I traveled to Delaware and took a job as Park Tech with the Department of Natural Resources and Environmental Control (DNREC). With DNREC, I worked alongside and supervised prison crews while maintaining state park lands. Afterwards, I began my career in journalism with a weekly newspaper in Newark, Del.. I moved back to N.Y. after my son was born, to be closer to family. I have since made my home in the Souther Tier for the past 16 years. While I dabbled in other career choices, I kept coming back to the one that I just can't escape, telling the stories of a community through photographs and writing."
---
Sales and Marketing Coordinator - Lisa Ace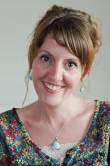 Lisa Ace, a resident of Batavia who has a wealth of experience in marketing and graphic design. Ace, originally from Utica, moved to Batavia 13 years ago to attend GCC. She stayed after meeting Chris, a native of Stafford. After they got married, they decided to stay in Genesee County. Ace has worked locally at the Batavia Daily News and p.w. minor in marketing and graphics. She's also done free-lance work for a variety of clients. She has a degree in design from Buffalo State College. Her hobbies include making beaded jewelry, baking and her two cats.
---